Inky's Comic Corner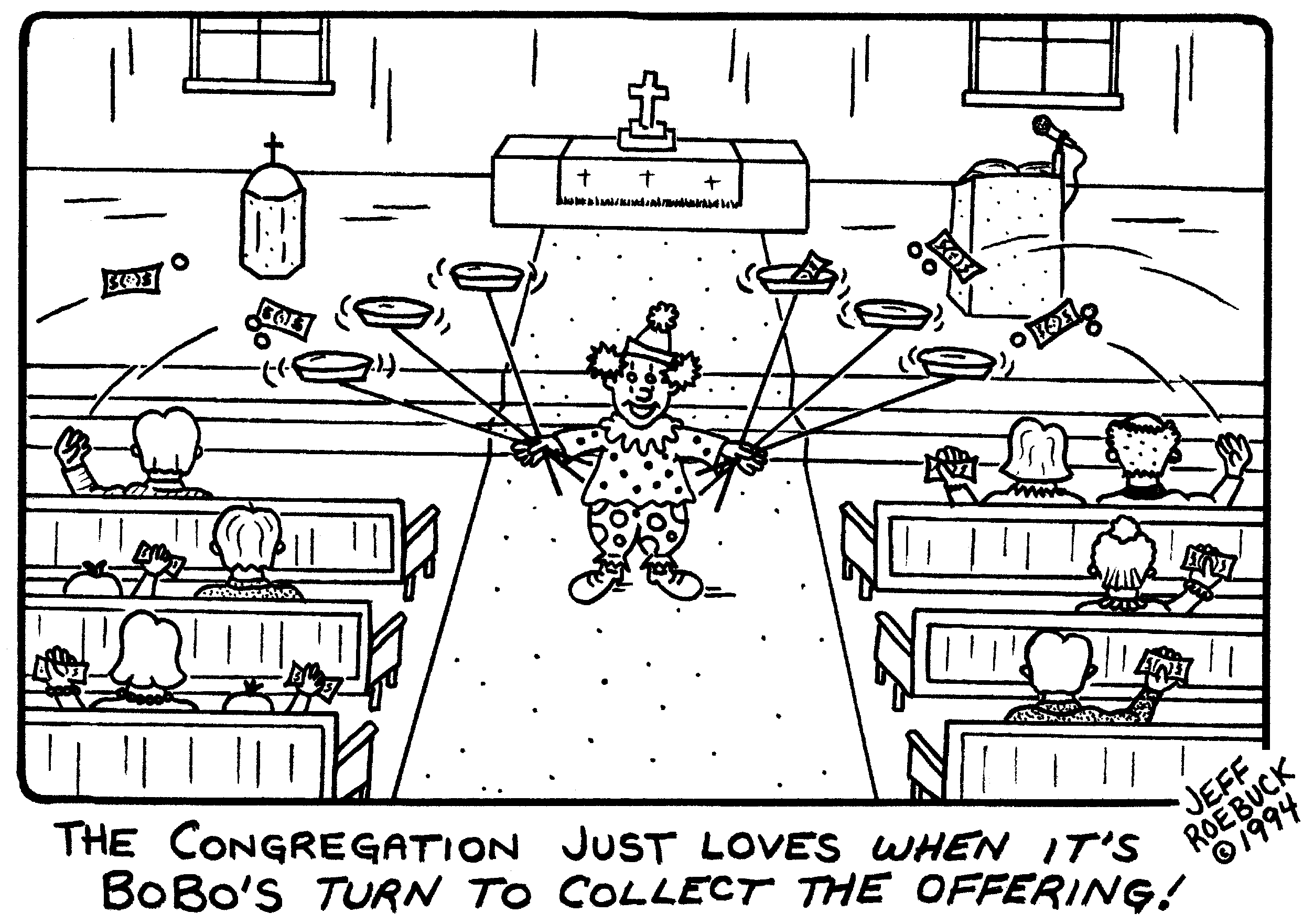 ---
Jokes
What's green and makes holes?
A drill pickle!
How does Inky's dog get rid of his fleas?
He starts from scratch!
How many clowns can you fit into a Volkswagon?

All of them!
What did one cannibal say to the other cannibal after eating a clown?
Did that taste funny to you?
---
If you have jokes for Inky, please send them to:
---
Thank you for visiting Inky The Clown.
Bookings always available.
For more information contact
Jeff Roebuck
Half-Ring Circus Productions
103 Cardinal Circle, Brandon, Mississippi 39047
(601) 992-INKY (4659) • Fax: (601) 992-4488
inky@inkytheclown.com


Inky The Clown and Juggling Jeff are the sole property and creation of Jeff Roebuck.
2001 HALF-RING CIRCUS PRODUCTIONS All Rights Reserved